Inspired by the films ''How Do I Look'' and ''Flow Affair,'' this blog will focus on the pop culture trends created by the ''Ball'' community in dance, fashion, music, and runway.
Saturday, October 11, 2008
Friday, October 3, 2008
Vineyard Theatre presents WIG OUT!
Wig Out! -- the new play written by Tarell Alvin McCraney and directed by Tina Landau, which is now playing at the Vineyard Theatre -- hasn't just opened. But it has also made an entrance.
Ben Brantley, the theatre critic for The New York Times, wrote a wonderful review of Wig Out!
Ms. Landau "strikes an admirable balance between clarity and chaos, sincerity and spectacle," while her cast members "create distinctive portraits..." wrote Mr. Brantley.
According to the press information for Wig Out!, "This fierce and intoxicating story tells of competing houses of drag queens and the loves, loyalties and dreams within each that draw their members together and apart."
"I can't think of another recent play that deals as explicitly and compellingly with how erotic permutations define identity, in ways that both limit and liberate," added Mr. Brantley.
Mr. Brantley noted that the cast includes Daniel T. Booth, who appeared on Project Runway.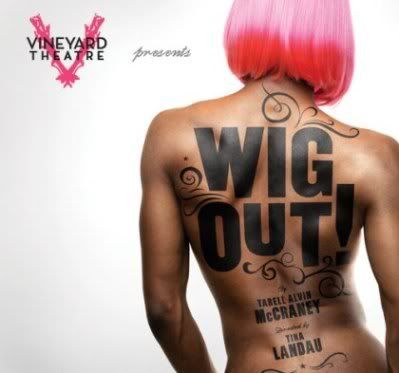 The Harlem Ballroom community, the subject of Wig Out!, was also the subject of How Do I Look, the independent documentary directed by Wolfgang Busch.
It will be interesting to see for myself what a stage adaptation will offer, in terms of the visual and musical experience. I've already learned that the play will try to make the Ball experience as real as possible. In order to add a runway to the theatre's stage, expect some seating to have been reconfigured, a theatre review by the Associated Press reported.
The play is scheduled to run from September 10 through October 19. For tickets, please visit the online ticket office for Vineyard Theatre.
Save to del.icio.us